Seasonal Equipment Storage
Life is seasonal, and Self Storage Plus can provide you with a prime storage facility for every season, no matter what you need to put in storage. If you find that you are running out of space around your home, consider organizing your items into "seasons", then when the off-season arrives, you can put it away in our facility.
Stash Your Holiday Décor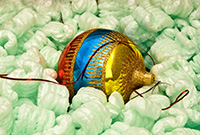 Holiday decorations - whether they are for fall and winter holidays like Halloween, Thanksgiving, and Christmas, or summer holidays like Independence Day - can take up a lot of space in your storage. Rather than keeping your décor in basements, attics, or the garage, bring it to Self Storage Plus, where you can be sure it will remain in great condition until next year. Our facilities are climate-controlled, offering heating and air conditioning to avoid huge temperature fluctuations. In addition, corrugated metal dividers allow air to flow through, avoiding trapped moisture that can lead to damaged goods.
Put Away Large Equipment
Every season has its "equipment", from snow blowers and toboggans in winter to four-wheeler motorcycles and lawnmowers in the summer. These items provide great entertainment during their season, but they can take up massive amounts of space, and usually they wind up in your garage. With easy seasonal self-storage, you can free up space so you can fit your vehicle in the garage this year.
Free Up More Space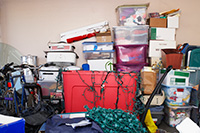 Nothing is more frustrating than running out of space every year, trying to dig through the corners of your storage to find last year's seasonal items that have since been buried in the back by more recently stored items. Rather than hassle with the maze of storage boxes in your basement, attic, or garage, swap out your seasonal things each year with an easy self-storage option. Store your summer items to the facility each fall, then switch them out to store your winter equipment and décor in the spring. The end result? Easy storage, and a lot more space in your home.
Safe Storage Comes Standard
At Self Storage Plus, we know that not all self-storage units are created equal, but we strive to offer you the best possible conditions for your valuable items so they remain in top condition. That includes providing containerised storage, which means your items will be in an exclusive individual vault, not just stacked loosely around a giant warehouse. In addition, we can help you with tips for the most efficient and effective packing techniques to preserve your valuables.
Whether it's seasonal cleaning, or simply clearing out more space in your home, attic, basement, or garage, bring your seasonal storage to our Self Storage Plus location in southwest Ontario.